Friends of Ukraine Freedom Project React to Biden's Visit
---
I texted dozens of Ukrainians supported by your donations asking what they think about the visit of an American president during their most desperate hour.
…just imagine: one year ago in February American embassy and its citizens left Ukraine and this year in February US President comes into Ukraine. The indicator of our success in this war.
See below to hear more from some of the folks we support, and support us.
Tatyana Andrianova is the CEO of the Nota Group, an accountancy and advisory she founded whose client list includes some of the biggest names in Ukraine and several international firms… including the Ukraine Freedom Project. Tatyana's people keep UFP's books on a pro-bono basis.
Tatyana's husband is in the military, her kids are in Spain, she is keeping her business running during a war and still donates time to UFP and other charities. Amazing woman.
In reply to my question about Biden's visit: "I was really shocked. Positively. Its a confirmation of full value partnership".
She then added: "You are my indicator that everything will be good." Which was flattering, because a big part of what I do here is spread good news and positive energy. Or maybe I am her canary in the coal mine!
PS - Tatyana's team is great, and she has a booming outsourcing business. If you need accounting or HR help at a good price, contact me in any possible way for you and I will make an intro.
This is Kostya and Katya. They lived through the Russian occupation in Kherson. Kostya was tortured by Russians for weeks. Katya spent every waking hour trying to find him. Now that Kherson is liberated, they have started their own NGO, which UFP has begun to support.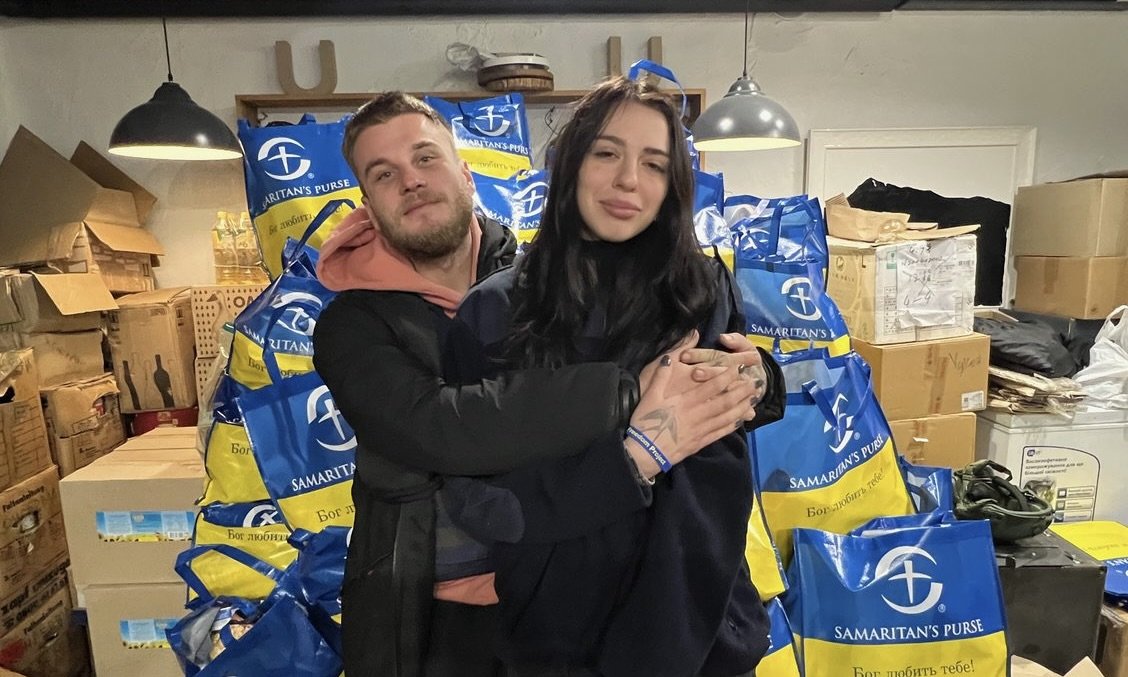 Kostya found out Biden was in Kyiv from me. He is trying to keep a lot of people in Kherson alive and does not have time for the news. All he knows is that he needs more generators and food for his people in Kherson. We are helping. Generators are $250 each. Please send any amount to help.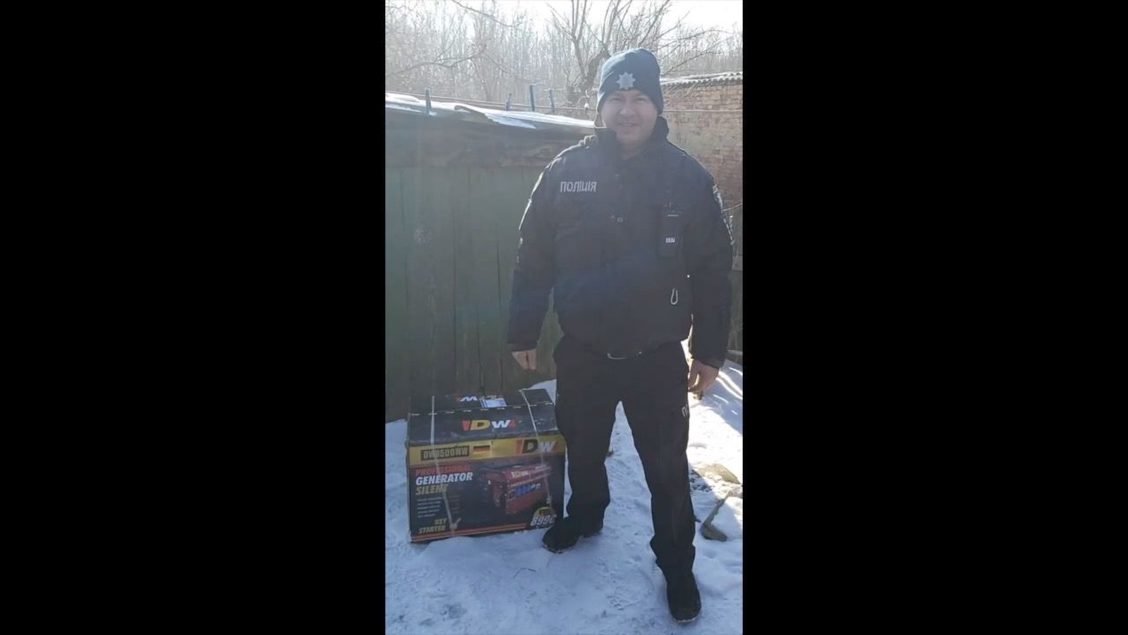 Artem is a cop from Mariupol who fought his way out of that Russian-made hell and is now at the front lines in Donetsk. I like that he still wears his Mariupol police uniform despite being no longer a cop or anywhere near Mariupol.
With your donations, we helped Artem and his team with body armor, tactical gear and most recently a generator. I have not met Artem personally, but he is really funny by text and remains enthusiastic after a year at war.
"Good evening !!! I think by coming to Ukraine, Biden wanted to show the copperhead that the United States will help until complete victory, this is a message to the putler that it's time to end the war !!!!!"
Putler = Putin + Hitler
For more enthusiasm from Artem, check out the video he sent thanking us for the generator.
Help us send more generators to folks like Artem.
Ksenia (next to me) and her friend Nastya (in yellow) were college students and the first people we helped out of a hot spot. This was just more than a week into the war, and my friend Roman and I drove half a day to pick these women up and help them across the border.
Despite the Instagram smiles, everyone was pretty freaked out. Nobody knew exactly where the Russians were. But by 90 minutes into the drive, we had made a road trip out of it and were singing Eagles songs, only it wasn't the sound of our own wheels which was driving us crazy.
Ksenia says "Biden's visit shows the whole world that the United States are supporting Ukraine. And mostly it reminds everyone out there that our war is still ongoing and Ukraine still needs a lot of resources to win."
Check out her video thanking UFP for helping her.
Ksenia was the first person the Ukraine Freedom Project helped out of a hot spot. She was fleeing Kyiv, and Roman and I drove for half a day to pick her up on like the third day...
Back to Blog