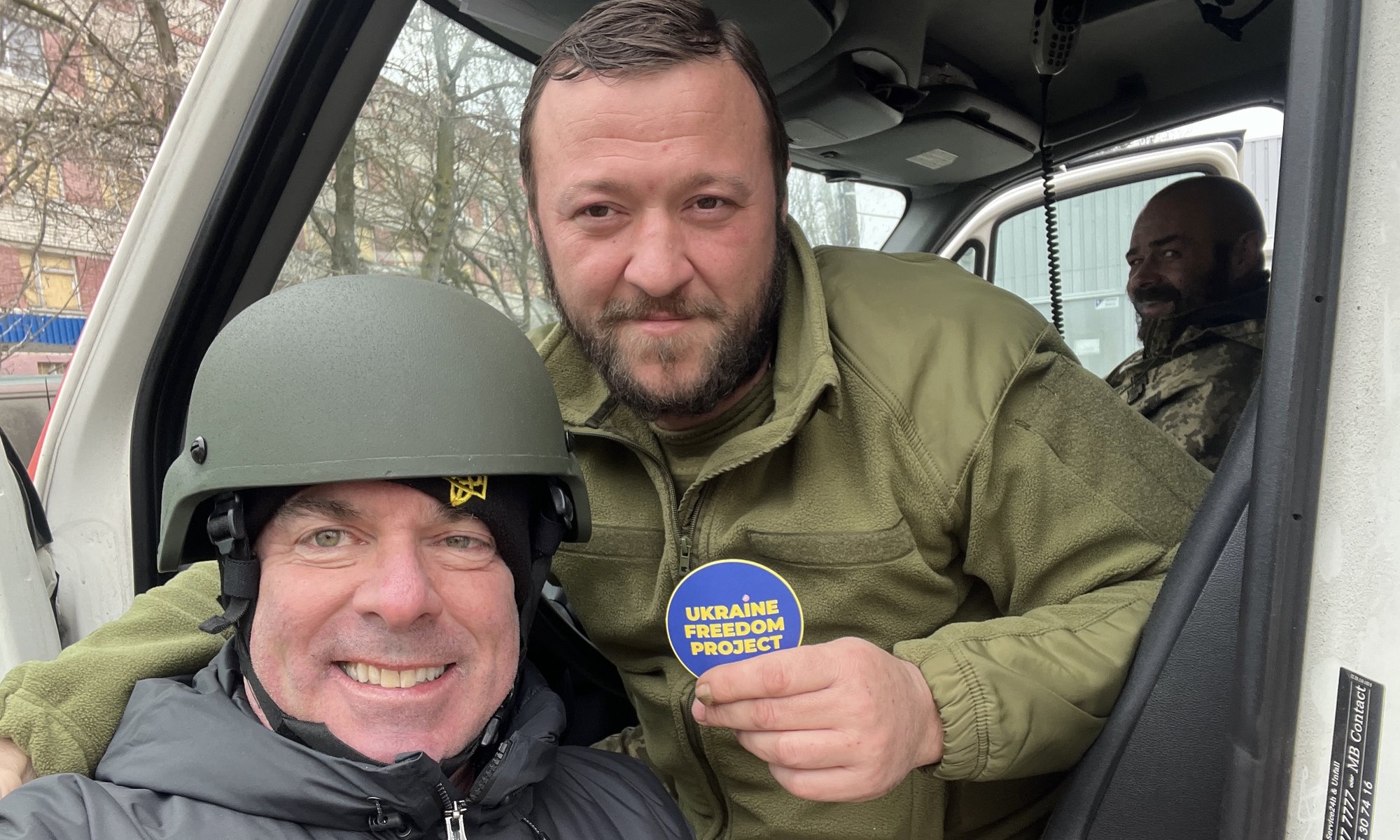 Ukraine Aid is Great Value for US Taxpayers
---
Seeing President Zelensky speak in the House of Representatives was an emotional experience for me. I spent years as a Congressional chief of staff and watched many great speeches from the floor of the House. But seeing Zelensky thank America for helping Ukraine brought a tear to my eye.
As perhaps the only person in the world who has been on the front lines with the Ukrainians as a humanitarian and on the House floor as a leadership staffer, I have a unique perspective on aid to Ukraine.
I've seen incredibly brave Ukrainian soldiers push Russians out of Kyiv in April, out of Kharkiv in September and out of Kherson most recently. Today, Ukrainians have won back more than half of the territory they lost to the Russians at the beginning of the war.
In the past 300 days, the United States has sent $17 billion in military aid to Ukraine. You may have heard a larger number, as much as $66 billion. But a deeper dive on Ukraine aid shows that much of that money goes nowhere near Ukraine.
For example, $9.7 billion goes to increasing the U.S. military presence in Europe. Another $2 billion goes to mitigating the impact of increased energy costs in the USA related to the war. Another $14 billion goes to replenishing U.S. military stocks
For decades, the Pentagon has spent billions yearly and trillions cumulatively countering the Soviet and Russian threat. Now, at a cost of less than 3% of the $782 billion 2022 defense budget, Ukrainians have used America's weapons to turn the second-most powerful military in the world into the second most powerful military in Ukraine - in full view of the People's Liberation Army.
For the full story check out my op-ed piece in the Washington Examiner.
The Ukraine Freedom Project was founded in Ukraine on day 5 of the full scale invasion. Founder Steven Moore is a former House leadership chief of staff who has spent most of 2022 getting refugees to safety and delivering more than 200 tons of food, 30 tons of medical supplies, Starlinks, generators, winter gear, construction supplies and other needed supplies to Ukrainians near the front.
To support the work of the Ukraine Freedom Project, please click here for a tax-deductible donation.
The work of the Ukraine Freedom Project has been reported in Business Insider, the San Francisco Chronicle, Fox News and the New York Times.
Back to Blog