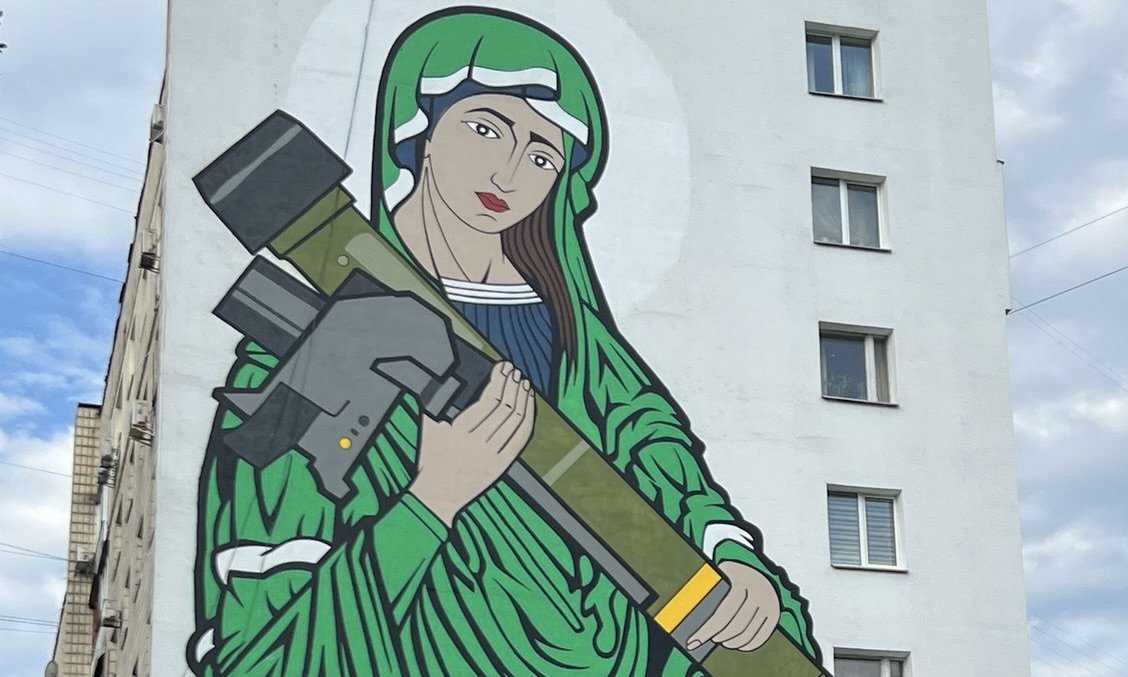 Ukraine is no longer at the top of the news and much of what gets through sounds grim - how many missiles hit Kyiv or the latest atrocity by the Russians. And there are many atrocities.
What doesn't make it through is how thankful Ukrainians are. Ukrainians have unofficially minted a new saint, Saint Javelina, after the American-made Javelin anti—tank missile. The Javelin has helped the Ukrainians destroy almost 3000 Russian tanks. Murals in her honor are popping up around Kyiv. Naming newborn girls Javelina is popular in Ukraine.
Sometimes, when I meet people in Ukraine, they cry because they are so moved an American is there to help.
Ukraine Freedom Project
…exactly what we needed most…
Last week I received a letter, in English, from doctors at Kharkiv Clinical Hospital #2, thanking the Ukraine Freedom Project for its help. I think they thought they were writing to my boss to put in the good word. But in my view, they were writing to you, the amazing donors and volunteers in the USA who make what we are doing possible.
My favorite line: "Each delivery was exactly what we needed most at that moment."
Please donate now to help us keep medical supplies going to the front.
The Worst Crimes Imaginable
The folks who need us now are the Ukrainian war crimes investigators in Kharkiv region in Izyum.
Izyum, a city of about 100,000 before the war, is not a cosmopolitan place in the best of times. The Izyum prosecutor's office is teaming with investigators from the Ukrainian version of the FBI to document the Russian horrors - devastation of complete villages, terrible abuse of children, rape, torture. The worst things you can imagine they document daily in great detail.
In addition to reliving these horrors, they now have intermittent electricity. The battery system that will power their office costs $1800. If 18 people reading this give $100, their work can continue regardless of how much Russian missiles try to silence them.
Please click here to help keep the spotlight on Russian horrors.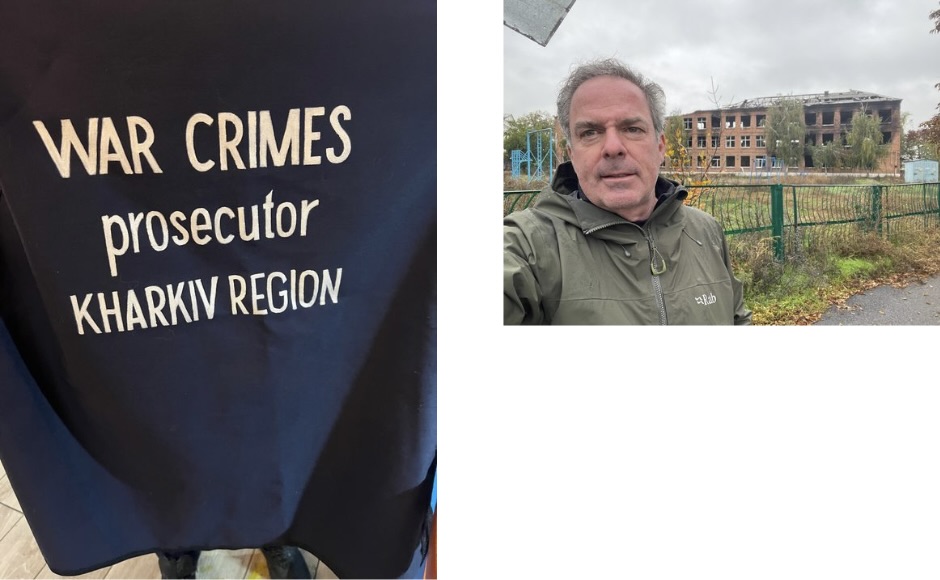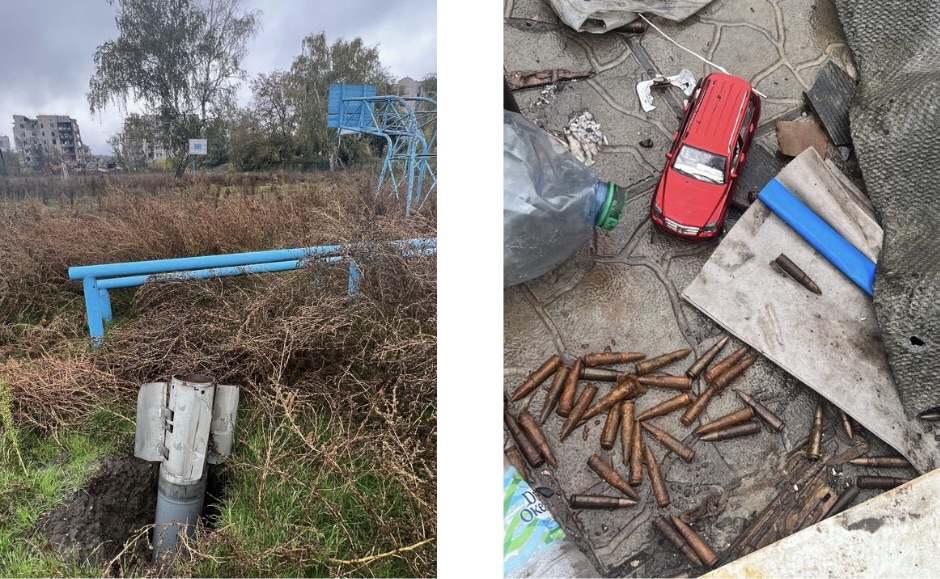 Clockwise from top left:
The war crimes investigation team from Kharkiv is comprised of a local prosecutor and federal investigators. They are much more accustomed investigating robberies and murders than war crimes. The biggest problem they face is too much evidence to document.

I joined this group for a day in the field, and have been helping them increase their capacity since. Behind me is a school. I have yet to find a school intact in Kharkiv region.

Russians commandeered the homes of Ukrainians for housing. In this house in a village, Russian munitions are littered around children's toys.

Most munitions left by Russians in a hurry to retreat have been appropriated by the Ukrainian military. We found a box of shells they missed in Kamianska, a village just south of Izyum. Some say that Russian has now surpassed the USA as the biggest donor of weapons to Ukraine.

The baptist church in Izyum took a beating.

Russians have been indiscriminate in their bombing of playgrounds, schools, civilian apartments and other places where children could be killed. The Ukrainian Prosecutor General's office estimates that 443 children have been killed since February, and about twice as many have been injured.
Back to Blog